Why Is There Something Rather Than Nothing
1999-present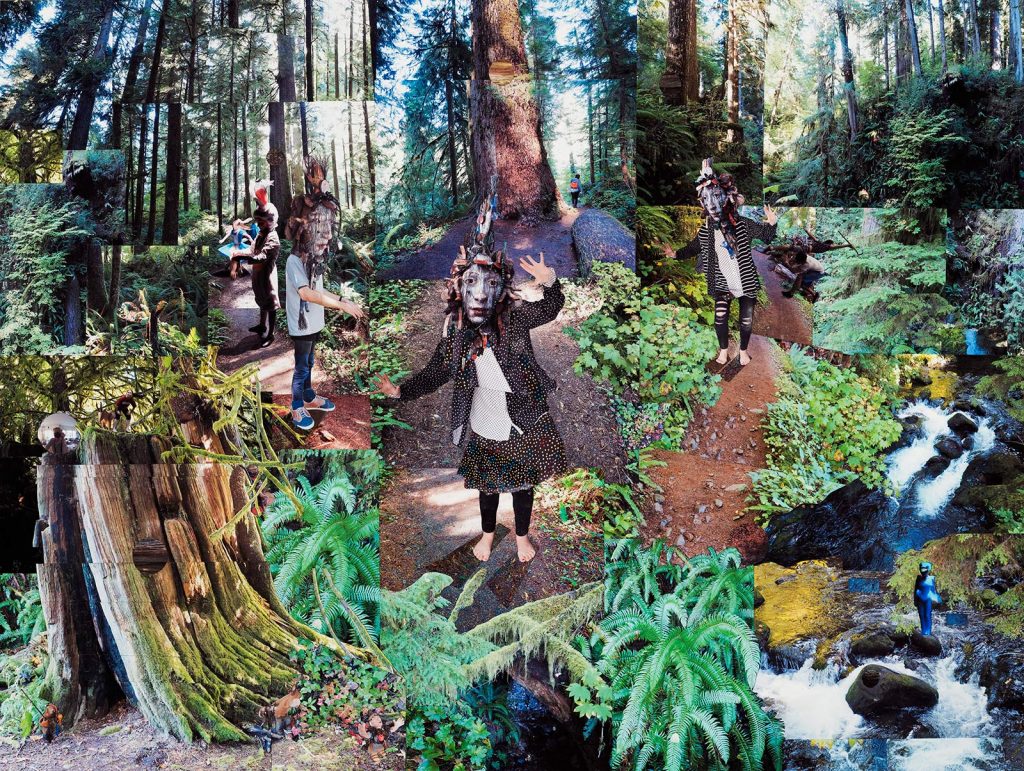 Artist Statement
The title of this collection, "Why Is There Something Rather Than Nothing," is an unanswerable question that physicists like to pose. Ideas from particle physics play a big role in the conceptual narratives of these works, especially concerning time, dimensions, and entanglement. Exploring portraiture is another dominant theme.
I made my first photo collage in 1999. It came from a specific experience: on the drive home from visiting the Metropolitan Museum of Art I became stuck in traffic next to the Holland Tunnel for over two hours. In the middle of this standstill I got out of the car and photographed the surroundings in an organized grid. After the images were developed I recreated the scene, morphing it into a new reality. This act of deconstruction/reconstruction initiated a photo collage practice lasting over 20 years.
What continues to thrill me about this approach is that the finished work has the look of a one-shot photograph, only the world created is of my own making. I can incorporate everything I love about photography into this form and at the same time greatly enlarge the narrative possibilities.
The black and white work is all film photography, while the color work is entirely digital. The collages are exclusively made up of my own photographs, which are assembled by hand using scissors and glue. Once the work is completed, archival pigmented inkjet prints are generated. This year I started making composite images on an iPad. The 2022 collage "Finale…The Directors" was the first time I used a combination of digital and hands-on methods.
Each work has accompanying prose.
Inquiries into purchase, showing, or licensing are welcome.
Inquiries into commissions are also welcome.