1999-present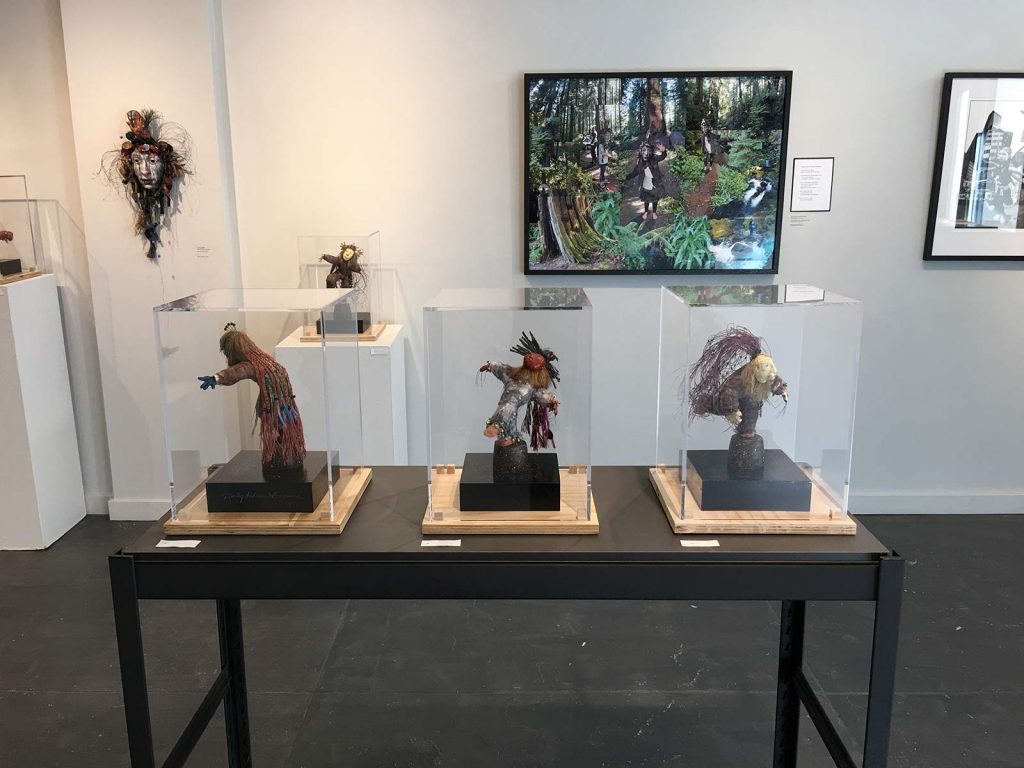 Artist Statement
My love of fibers came naturally, as my mother was a prolific and impeccable seamstress, quite literally a creative-domestic-structural-engineer. I helped design the clothes I wore and watched as they took shape. That early experience helped me develop a work practice propelled by a fluidity of process and a trust in exploration.
In the 1970's I made soft-sculpture figures. The following decade I started hand-painting fabric, mostly silk, which I constructed into collaged landscapes, making the equivalent of stained glass windows with the classic interplay of light, color and pattern.
Combining the silk tapestries with sculptural figures came next. These had the appearance of dioramas, a moment frozen in time.
With the project "Point of Departure…Graviton Wannabes," I explored the psychology of movement in figures. The human body's inclination to make visual the expression of emotions and thoughts through subtle gestures, glances, and postures has significance when making sense of our interactions. Capturing a moment of this unconscious communication in sculptural form greatly interests me.
Inquiries into commissions are welcome.