a relief sculpture suite inspired by dance
and the music of Camille Saint-Saëns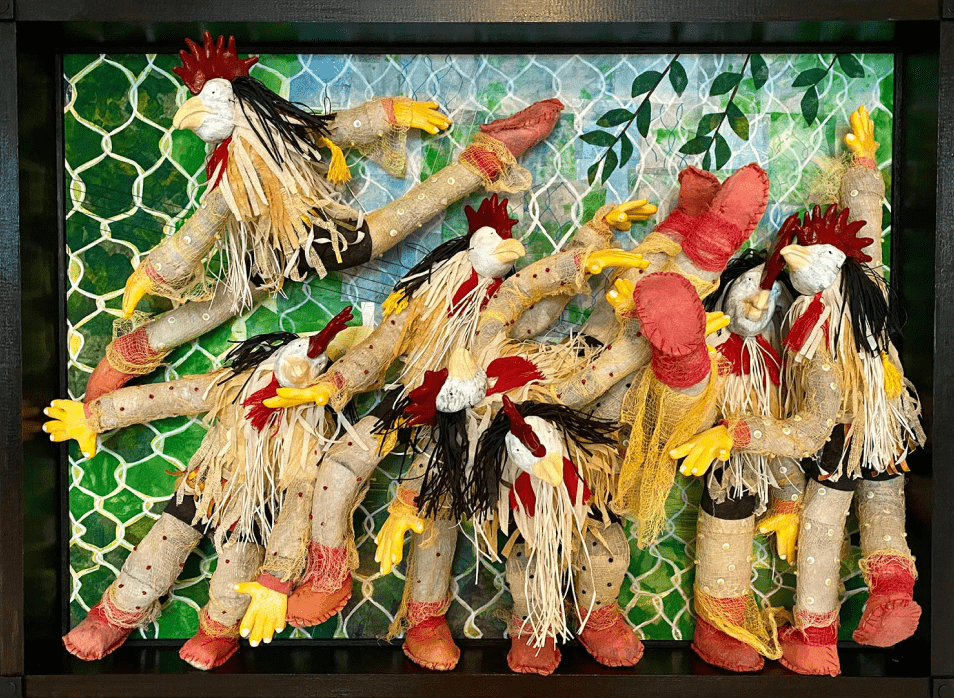 Artist Statement
The relief sculpture, "The Carnival of the Animals," was inspired by Camille Saint-Saëns' 1886 musical composition of the same name. Written when Saint-Saëns was on a vacation in Vienna, it shows a playful, light-spirited side to this composer who was considered one of the most important figures in French 19th century culture. It is a humorous musical suite in fourteen movements. My relief sculpture continues this playful sensibility, portraying the characters with sophisticated whimsy and an old fashioned aesthetic.
The incentive for making "Carnival" came from the culmination of my fifty years in the fields of dance and the visual arts. A spark was ignited when I saw Saint-Saëns work performed as a ballet. Drawing on my many years choreographing, I set out to create relief sculpture vignettes following the sequence of the music. All of the figure's positions are loosely based on the movement qualities of well-known choreographers as well as from my own experience. For example, my interpretation of "Hens and Roosters" is influenced by the Twyla Tharp Dance Company who I studied with in the 1970's.
In essence, the work is my pairing of choreographer's styles with the music of Saint-Saëns via sculptural "performers" dressed in animal costumes.
The mixed media artwork is composed of thirteen framed relief sculptures and one photo collage, matching each of the musical suites sections. There are between one to seven figures mounted in each framed piece which range from H10" x W12" to H22" x W30". The heads and hands of the figures are made from bisque-fired hand-painted clay and the bodies are made from wire, plaster, and cotton batting. I exclusively used my own hand-painted fabrics, hand-dyed threads and photo transfers, stitching the fibers together to form the figures. The background panels in the shadow box frames are collaged, hand-painted silk landscapes.
The photo collage captures the culminating spirit of the finale while paying homage to my impossible—yet deeply felt—collaboration with Camille Saint-Saëns.
I began work on "The Carnival of the Animals" October 2019 and completed it March 2022.
Inquiries into purchasing, licensing, and touring are welcome.
Inquiries into commissions are also welcome.